EAGLE WATCHING ECO
KAYAK TOUR
INFORMATION HERE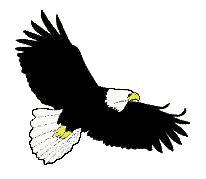 (click me)
Peaceful waters where Eagles soar
and Paddlers ponder.

---
Garrett County's original guided kayak tours.
Enjoy pristine nature and serenity on our Savage Wild Lands Flatwater Kayak Tour. No motor boats, no worries, great guides, -the perfect place to kayak for all ages.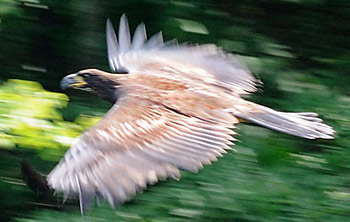 © All Earth Eco Tours - Juvenile eagle at the Rez.
Off Season Adventures!

Guided hiking for groups to a wide variety of 'Wild Lands' from mild to wild..
Nature Walk to Swallow Falls. Learn about this beautiful park, it's history, ecology, adventure and wildlife. Fun for all ages. $15 per person, $10 kids- call for info.
Mini Team Survivor: Your group plays a 2.5 hour game in the woods where you are given some gear and knowledge to survive in the woods...but can you?
Nature Walks along the Youghiogheny Wild and Scenic River Corridor, "Kendall Trail" in Friendsville. History, Nature, Fun! Most Sundays 10am-12noon. $15 per person, $10 kids, reservations required, stroller friendly. Enjoy lunch a the Water Street Cafe afterwards.
Kayaking if a grrreat warm day happens. LOL
NO MOTOR BOATS ALLOWED MEANS NO WORRIES! Come join the fun and discover AN UNDEVELOPED WILDERNESS LAKE where peace and serenity reign supreme. Beginners our specialty!

MARYLAND SNOWSHOEING TOURS
ON THE WAY (AS SEEN ON MARYLAND PUBLIC TV) Join The SNOW LIST TO BE INFORMED WHEN CONDITIONS ARE RIPE.


Deep Creek Lake Yoga Instructor To GO. Let us schedule the perfect private group yoga session in your home or Deep Creek Lake vacation
rental property.



Phone: 301-746-4083
or 1-800-446-7554